CHINA'S ACCESSION TO THE APOSTILLE CONVENTION ABOLISHES THE NEED TO LEGALISE FOREIGN PUBLIC DOCUMENTS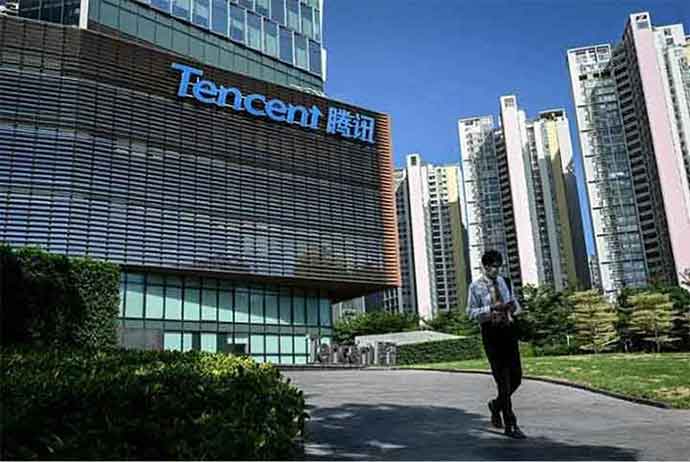 Photo Credit: AFP
Tech giant Tencent Holdings and Douyin, the short video app operated by ByteDance, have agreed a partnership deal on video content distribution after years of contentious copyright disputes.
Douyin, the Chinese sister app of TikTok, said in a statement on Friday that it recently signed a deal with Tencent with respect to promotion of long and short video as well as the exploration of derivative works. Under the deal, Tencent will authorise Douyin to distribute its video content and clarify copyright rules for users to produce modifications and adaptations. As a result, users of Douyin, Xigua Video and Jinri Toutiao, all operated by ByteDance, will be able to produce derivative works based on Tencent-owned videos. In its statement, Tencent said the cooperation is "an important step for the audiovisual industry in the innovative use of film and television content copyright", and the two companies will continue to explore new ways to better use long and short form videos based upon respect for copyright.
The collaboration ends years of copyright disputes between Tencent and Douyin, as short video apps rose to prominence at the expense of streaming sites.
The number of short video users exceeded 1 billion for the first time at the end of 2022, accounting for 94.8 per cent of all mobile internet users in China, according to figures released by the China Internet Network Information Center last month. In recent years, Tencent launched multiple lawsuits against Douyin for allegedly using copyright content owned by Tencent without authorisation. In one high profile case in 2021, Tencent sought damages of 800 million yuan (US$123 million) from Douyin for allowing users to broadcast Soul Land, an anime series that airs exclusively on Tencent Video, according to a report by Chinese state-owned newspaper Securities Times at that time. The newspaper cited an anonymous source close to ByteDance as saying that Tencent had filed 168 copyright infringement claims against Douyin since June 2021, seeking total damages of 3 billion yuan.
In 2021, China's National Copyright Administration said it would intensify scrutiny of copyright infringements, following a public call by film and television producers to end the practice of producing short videos using clips from blockbuster films and popular TV series.
However, in 2022 short video apps and streaming sites started to establish partnerships on copyright issues, with Douyin signing deals with Chinese video streaming platforms Sohu, LeTV and iQiyi respectively in the past year. The collaboration between short and long video platforms will be "an important way to solve copyright infringement", the government-affiliated Copyright Society of China said in February.
Source:
https://www.scmp.com/tech/article/3216333/tencent-and-douyin-end-years-copyright-disputes-signing-cooperation-agreement-content-distribution
(English)